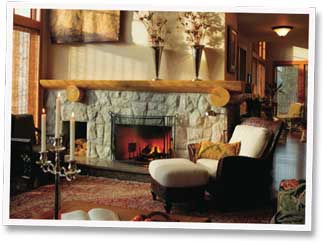 You've found it. A favorite place to spend the best part of your day. And, fortunately, you've found the Maryland area's experts in home audio to help.
Petiton Alarm Co. specializes in whole home audio systems – featuring equipment from both Proficient and Russound. With their outstanding performance and lifelike sound, they make any home much more entertaining.
Proficient Audio Systems has created a line of premium-quality architectural speakers perfectly suited for digital home entertainment. By their looks alone, one can see we've gone to considerable lengths to ensure the absolute in performance. But beauty is only half the story.
Proficient speakers are the product of top acoustical engineers and custom-installation designers; people who share your passion for sound. Accordingly, each speaker we make is a precise formulation of sophisticated, even exotic, materials. High-tech aluminum tweeters deliver smooth, lifelike vocals and crystal-clear highs, while graphite woofers ensure deep, tight bass. But should you be tempted to think all flush-mount speakers are alike, consider our low-diffraction "X-Mount" tweeter bridges. They let you swivel the tweeter to the "sweet spot" for perfect positioning. We then back all this with a 10 year warranty.
The question is, which speaker brand is best for your home theater or whole-house audio system? That can be answered by a simple philosophy: To rise above the rest, you need to be Proficient. Call Petitbon Alarm Co. today for more information.